Winterize Your System
Winterize Your System
With freezing temperatures arriving it's time to winterize your system. Without proper preparation your sprinkler system might be damaged by freezing temperatures. Here are some basic steps to winterize a self-draining system (not a blow out system) but the easiest and safest solution is to let the experts at Judson Irrigation handle your winterization.
1. Set the controller so that zone #1 is watering with the mode switch in the AUTO or ON position.
2. Close the main sprinkler supply valve in the basement.
3. Open the petcocks (A) on the pressure vacuum breaker. Turn the supply valves (B-1 and B-2) to the half open position.
4. Open the manual drain faucet in the basement and LEAVE OPEN ALL WINTER.
5. Allow the controller to operate in the AUTO or ON position for two (2) weeks before moving the mode switch to the OFF position for the winter.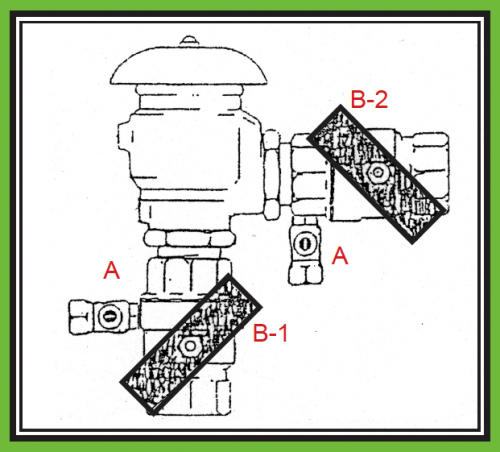 Questions about winterization? The experts here at Judson Irrigation can answer your questions and schedule an appointment to winterize your system.